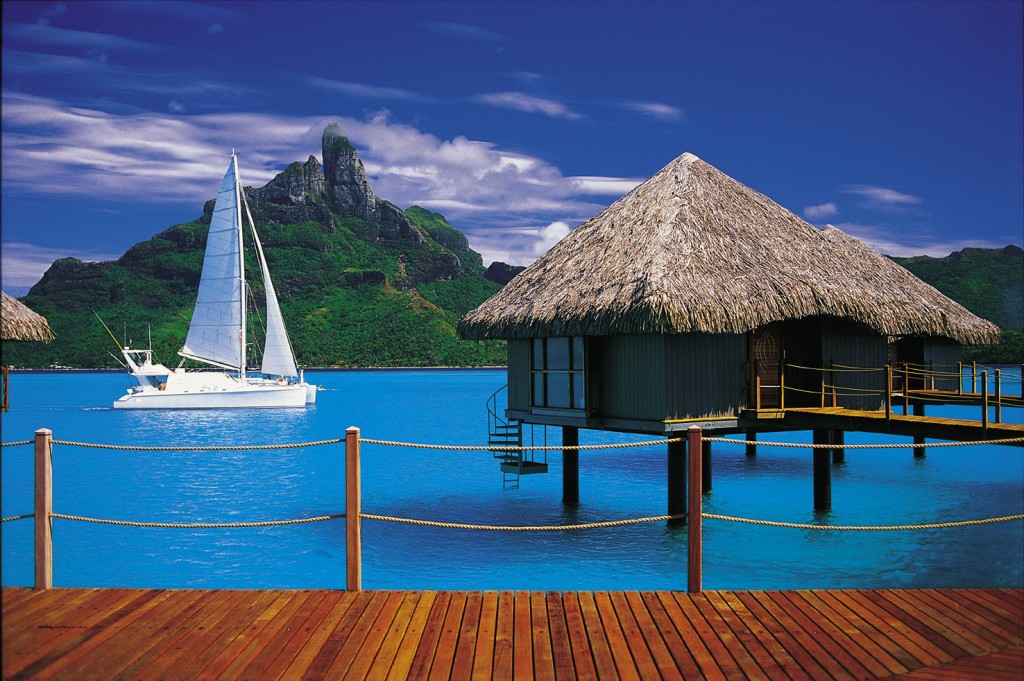 No. 1 Most Romantic Islands:
Islands of Tahiti
You can never really see all of the Islands of Tahiti from Bora Bora to Moorea to the Tuamotu Islands to the Marquesas and more. So many of them are romantic in their own way. But for that classic romantic getaway to Tahiti, you have to stay in an overwater bungalow on the lagoon overlooking Mount Otemanu. Everybody loves that. And our gallery of the best overwater bungalows in Bora Bora and Moorea is one of the most popular galleries. Couples remember this ultimate romantic trip forever.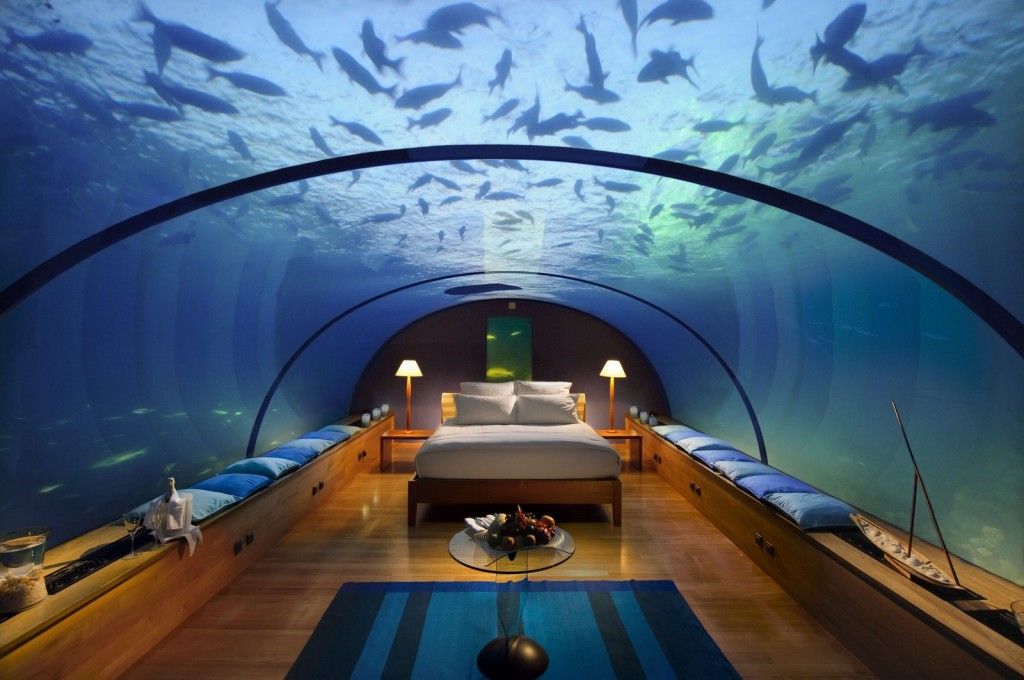 No. 2 Most Romantic Islands:
Maldives
A haven out in the Indian Ocean, the Maldives aren't just one gorgeous sandy island with a perfect lagoon. This destination consists of hundreds of such islands. And while Bora Bora gets so much attention — at least over here in the Western Hemisphere — for all of its overwater bungalows, the Maldives are dripping in such romantic getaway resorts. See the underater hotel above to get you in that romantic mood.
No. 3 Most Romantic Islands:
Fiji
We've been to Fiji many times over the years, staying at private islands and other resorts that capture the romantic feeling of being in the South Pacific.  What's romantic about Fiji? quiet beauty, exotic flavors, luxury villas, and the feeling that you have all the time in the world together.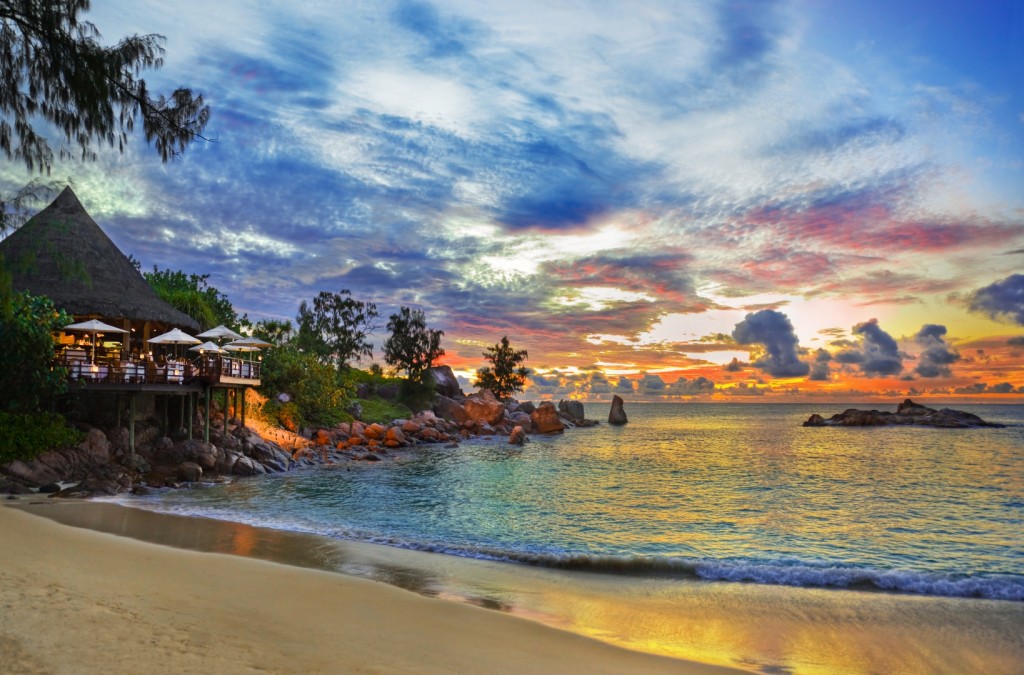 No. 4 Most Romantic Islands:
Seychelles
For decades, writers and photographers have been visiting the Seychelles, raving about the natural beauty, the fascinating wildlife and the world-class resorts that seem woven into these islands.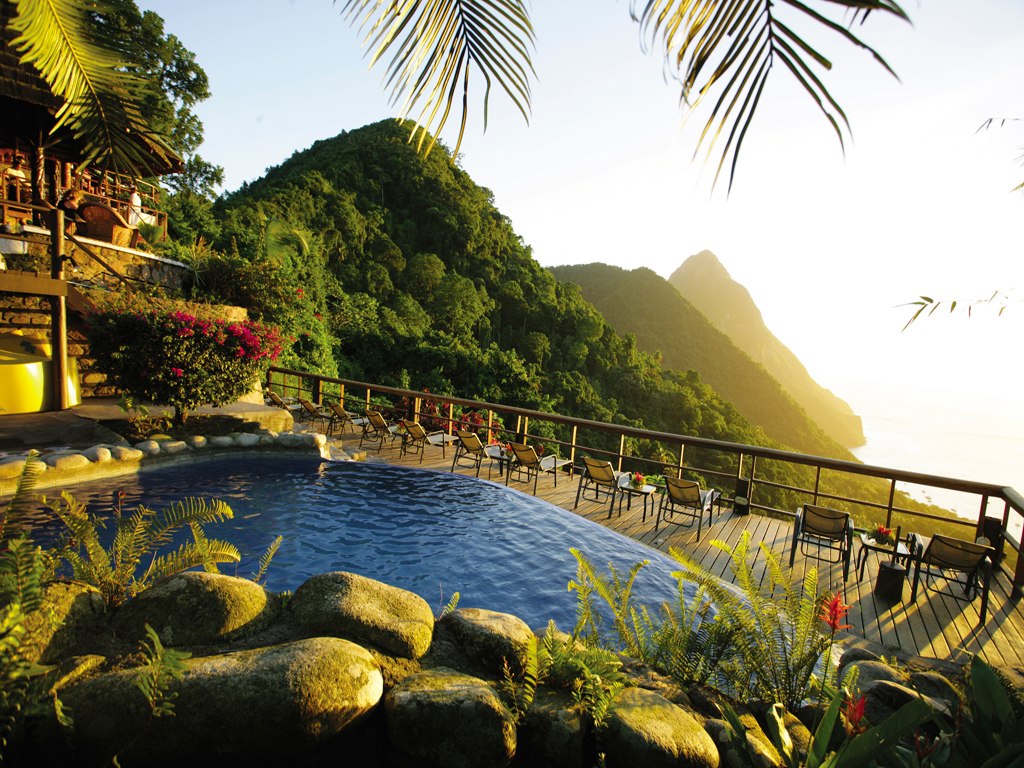 No. 5 Most Romantic Islands:
St. Lucia
Those Pitons that rise above the Caribbean in St. Lucia have been the backdrop for many a romantic getaway, ideal wedding and memorable honeymoon. This scene has become synonymous with Caribbean romance. And the resorts of St. Lucia make the most of the Pitons, like Ladera (pictured above), which doesn't even put a wall between you and the view as you gaze out from your cliff-top sanctuary. It feels like the island was made just for the two of you.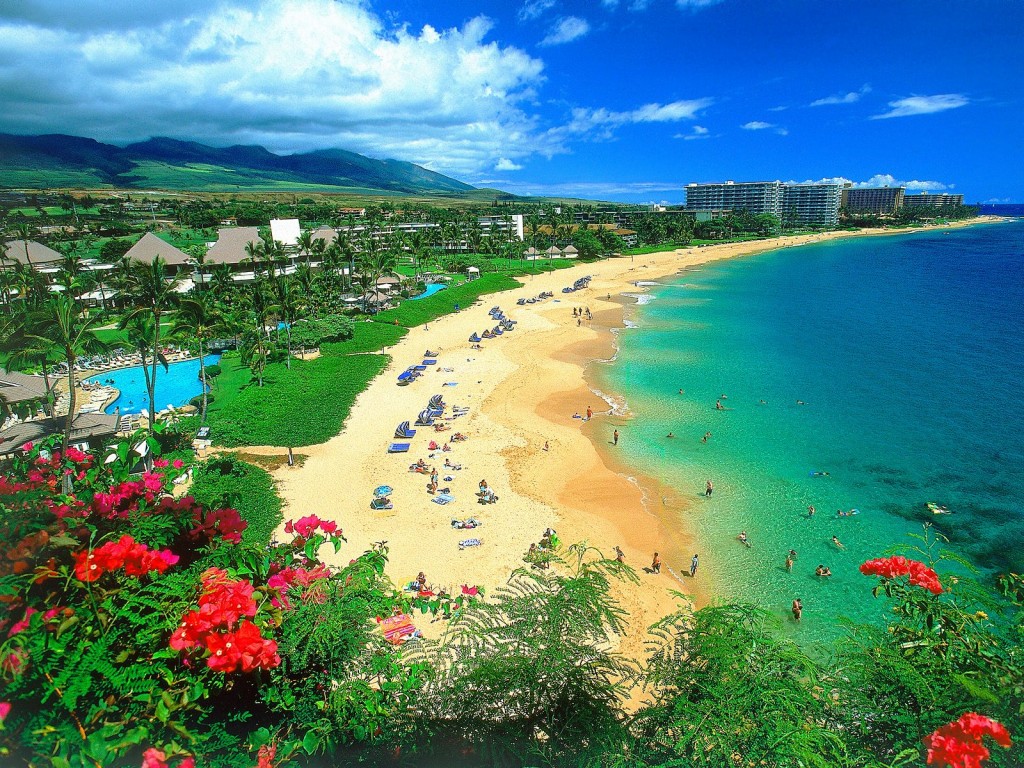 No. 6 Most Romantic Islands
Hawaii
Granted, "Hawaii" covers a lot. We're thinking of the most visited islands — Big Island, Oahu, Kauai, Maui — each of which have romantic hideaways scattered throughout some of the most beautiful island scenery anywhere.  It's very hard not to be romantic in Hawaii.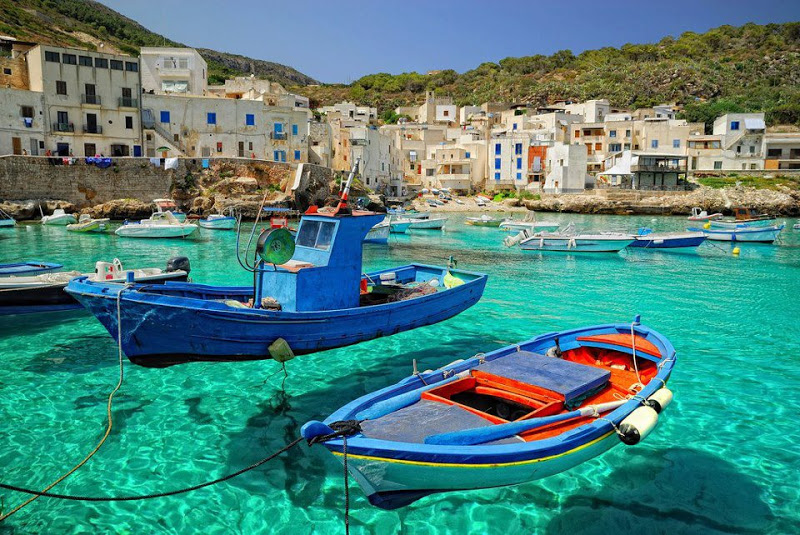 No. 7 Most Romantic Islands:
Islands of Italy
Mainland Italy is one of the most popular and romantic vacation destinations in the world, but the islands are just as nice. And we love those just as much: Sicily, Sardinia, Capri, and Venice. Yes, Venice does count in our book.  The islands of Italy are made for romance.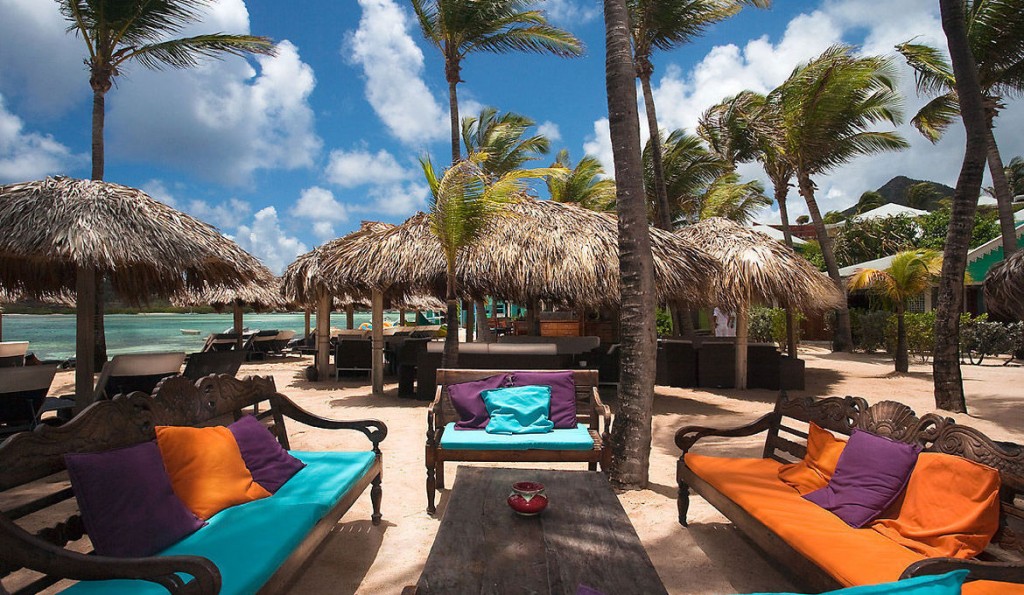 No. 8 Most Romantic Island:
St. Barts
"Where should we go on our honeymoon?" often people suggest St. Barts. Yes, it's the playground of the rich and famous, which gives the island a high-end vibe, like that gourmet restaurant you only go to on your anniversary. You can find stunning villas across the island. Or stay at the Eden Rock Hotel, where you can spring for the Rockstar Ultra Luxe villa if you really are celebrating something big.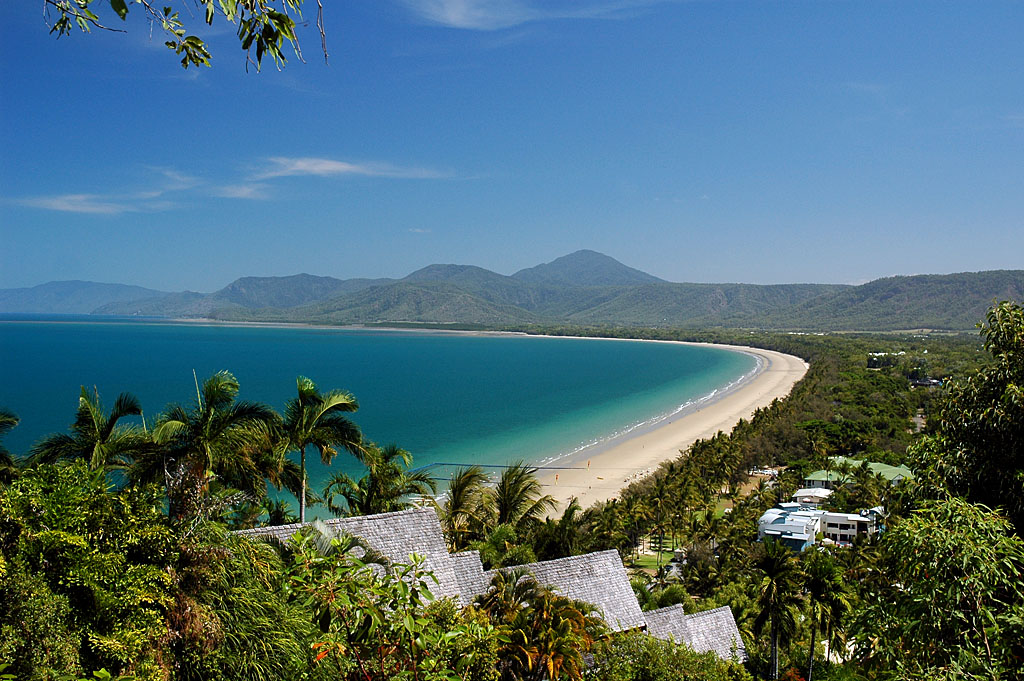 No. 9 Romantic Island:
Australia
Whether or not Australia itself is an island is a subject of endless debate. But the islands of Australia off the northeastern coast of Queensland have that special feel. They're a world all to yourself, often with luxury amenities that make for the most relaxing romantic getaway you could hope for. Qualia resort on Hamilton Island in the Whitsundays is one such place where you and your significant other can lounge the day or days away. And then there are surprises like tiny Wilson Island, a speck of beach that has gourmet dining. Australia is full of romantic surprises.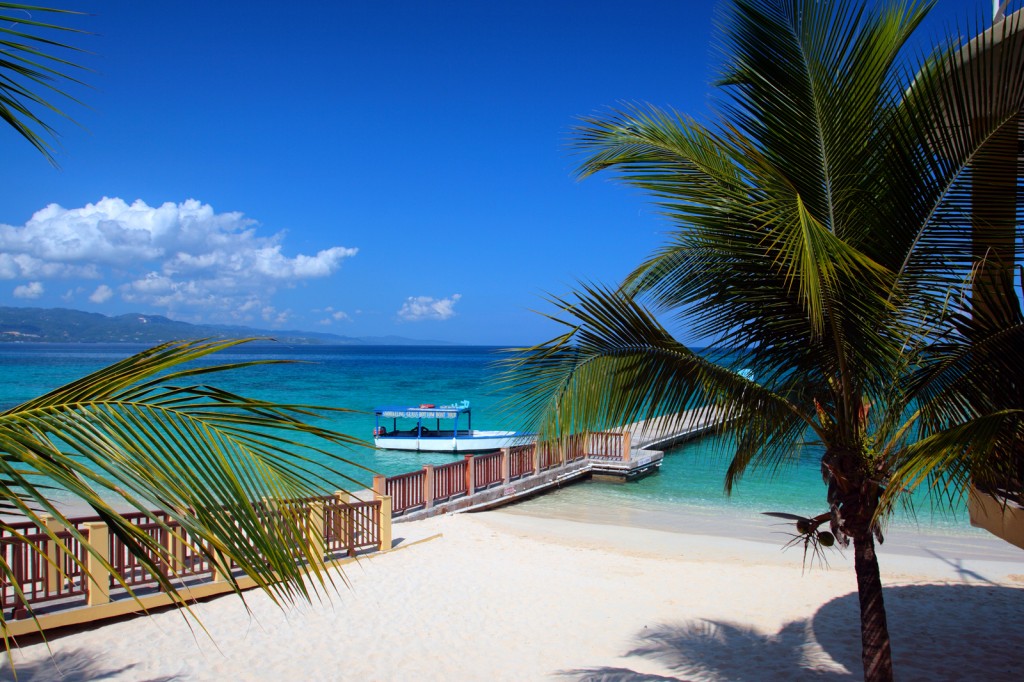 No. 10 Romantic Island:
Jamaica
Yes, Jamaica is known for its family-friendly all-inclusives, but there are so many intimate resorts across the island, many of them ideal for that perfect romantic getaway.  Stay at the resort or venture into the rich culture of Jamaica — or do a little of both.
Original source:  Islands
Where have you been OR where would you like to go?  Please comment below.