I'll go over 10 ways to save money that I have discovered from life experiences and research.  Apply some and save a lot of money.
1.  Rent movies from your local library, Redbox, Netflix or Amazon Prime.  Your local library is FREE.  Redbox kiosks are at high traffic businesses such as McDonald's, Walgreens and grocery stores.  They cost 1.00 for regular DVDs and 1.50 for Bluray for 24 hrs.  You can get a Netflix subscription for as little as $8 per month and they have a FREE trial too.  Amazon Prime has a free 30 day trial that includes  unlimited instant streaming of movies and TV shows, anywhere, anytime and unlimited FREE two-day shipping on millions of items with no minimum order size.  You can also rent video games from Redbox or use a service like GameFly (FREE trial) that charges a low monthly fee.  Why pay over $50 per video game when you can rent to see if you actually like the game.
2.  Use sites like Groupon, Living Social, Amazon Deals and Google Offers to get amazing deals on things you do locally.  For example you can get $30 to spend at your favorite restaurant for $15.  I suggest signing up for all these services as they offer deals from different local businesses.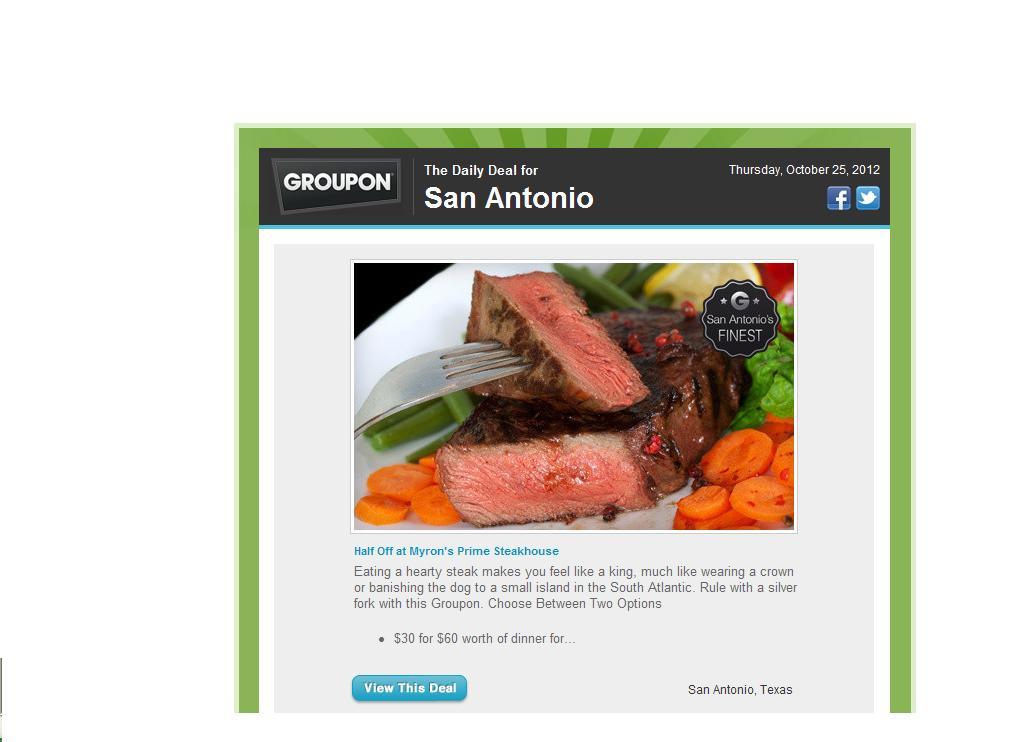 3.  Get great travel discounts using sites sites like Gate1 Travel, Travelzoo, Cheap Caribbean, Groupon Getaways and Living Social Escapes.  They have great package deals that save you a lot of money.
4.  Download digital books on a device such as the Kindle, the Ipad or your smart phone and save a lot more than a physical book.  Plus, you can take thousands of books with you when you travel.
5.  Use price comparison sites such as NextTag and Pricegrabber.  You will find the best price this way.
6.  Use Fiverr to get many tasks done for only $5.  You can get articles written, logos made, search engine optimization done, almost anything anyone will do for $5.  CLICK on any image below and see what can be done for you for ONLY $5!
7.  Shop at stores like Marshall's, Ross , TJ Maxx and Burlington Coat Factory.  They have great brands at over 50% off.  You may not have the latest styles, but you will save a lot of $$$.
8.  Use Coupon sites to save money on things you buy every day.

9.  Look at classified ad sites such as Craigslist and Backpage for local stuff for sale.  Many people sell good quality stuff for a low price here.
10.  I have saved the best for last…..AMAZON.  There is no other site on the internet with the variety of products and trust that AMAZON has.  With the amout of volume they have, you can find great deals on almost anything.  For example, you can get a Kindle Fire device and order from 1000s of Kindle Ebooks at a fraction of the cost of paperback books.
Summary of Companies:
ENTERTAINMENT/LEISURE
*  Redbox
*  Netflix
*  GameFly
*  Kindle
LOCAL
*  Groupon
*  Amazon Deals
*  Google Offers
*  Craigslist
*  Backpage
TRAVEL
*  Travelzoo
*  Gate1 Travel
SHOPPING
*  AMAZON
*  NextTag
*  Pricegrabber
*  Marshall's
*  Ross
*  TJ Maxx
*  Burlington Coat Factory
MISCELLANEOUS
*  Fiverr
*  Coupons
If you saved any money reading this post or think others can save money, please use the SHARE buttons below.