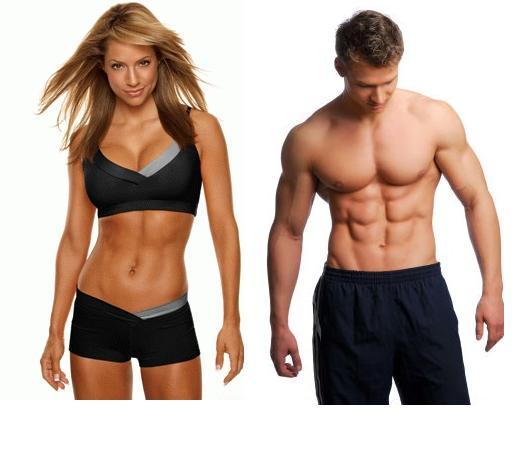 Here are four videos discussing "what you should eat" and general healthy practices by some top experts:
This video talks about why "sugar" is bad for you.  Highly recommended if you want to understand the mechanism.
WARNING:  Please consult your doctor before any drastic changes to your diet or exercise plan.  Also, let your doctor manage any weight gaining problems (hypothyroidism, weight-gaining medications [steroids, antidepressants, etc.], etc.) BEFORE you start this plan.
It appears that a lot of people want to lose weight, but don't care much for exercise.  Although I recommend strength training and cardio as a part of any weight loss plan, you can lose weight without exercise.  The key is great self-control in what you eat.  I have done this and it works.  After researching many theories, listening to many experts, reviewing various diets, and my own experience, I find this works best:
Here is what you should AVOID:
1.  Basically any white carbohydrate:  pasta, potatoes, milk, rice, batter (fried foods), etc.
2.  Sugar beverages: soda, juice, sweet tea, gatorade, vitamin H2O (key is to avoid fructose + anything artificial)
Sugar snacks:  candy, pastries, desserts, ice cream
3.  Oils keep to a minimum (safe ones are olive oil, coconut oil, avocado oil)
4.  No fast food or eating out as much as possible (not only does it make you gain weight, a lot of chemicals and artificial ingredients are used to cut costs and increase profits).  Also, even when you do go out YOU decide what you eat.  For example, some people avoid buffets because of all the unhealthy food.  No one forces you to eat all of it.  Every buffet has a salad bar and healthy selections.  I have gone to buffets plenty of times and have eaten as healthy as I can.  If you can't resist the temptation, avoid the situation.
Here is what you should EAT:
1.  Meat: chicken, fish (avoid red meat if possible).  Hormone free chicken and wild caught fish.
2.  Vegetables, mostly green – kale, broccoli, spinach, carrots, peas; some different color vegetables have much more nutritional value (blue corn, purple potatoes, red bell peppers, etc.)
Fruits – if you need sugar, lower sugar fruits are good options (raspberries, blackberries, etc.).  Of course, you will get results much faster if you avoid the sugar.
3.  Plenty of water; tea (especially green tea as it increases metabolism), coffee is ok with no added sugar and some milk alternative (almond milk, coconut milk, soy milk, etc.).  If you really need a different taste, I recommend squeezing some lemon juice into your water.
4.  Beans – black, red, pinto
5.  Nuts – walnuts, almonds, pistachios, pecans
You should follow this diet Monday-Friday and Sunday.  Take a break on Saturday and eat what you want within reason, but still try to avoid refined, processed, or artificial ingredients.
Remember, you can't chose your genetics, but YOU can choose what goes in your mouth!  Plus, studies have show that changing your diet can "turn off" some of the genes that express some chronic diseases.
Now, go lose some weight without even exercising.  Exercise (cardio and strength training) to maximize results.
Comments?  Anything else you do to lose weight?
Post your results below if you try this.  You can see results as quickly as 1-2 weeks.
Please SHARE this with anyone your care about.  We can make a real change in people's lives.
Recommended:
The Daniel Plan: 40 Days to a Healthier Life
1.  The 4-Hour Body: An Uncommon Guide to Rapid Fat-Loss, Incredible Sex, and Becoming Superhuman
2.  3 Veggies that FIGHT Abdominal Fat